What we offer
Hedge Trimming in Norwich, Norfolk
At Andrew's Garden Services, our landscaping specialists are highly skilled in a diverse range of professional hedge trimming techniques, and therefore offer our premium hedge trimming services to all property owners residing throughout the area. Therefore, if you are looking for a trustworthy team to assist with your one-off or routine hedge trimming requirements, our specialists at Andrew's Garden Services are perfect for the job.
We understand the process of trimming hedges can be time-consuming, inconvenient and seemingly challenging without the correct skills and equipment. With this, at Andrew's Garden Services it is our job to make this process as hassle-free as possible for property owners throughout the area who are looking for assistance with the overall maintenance and aesthetic of their hedges.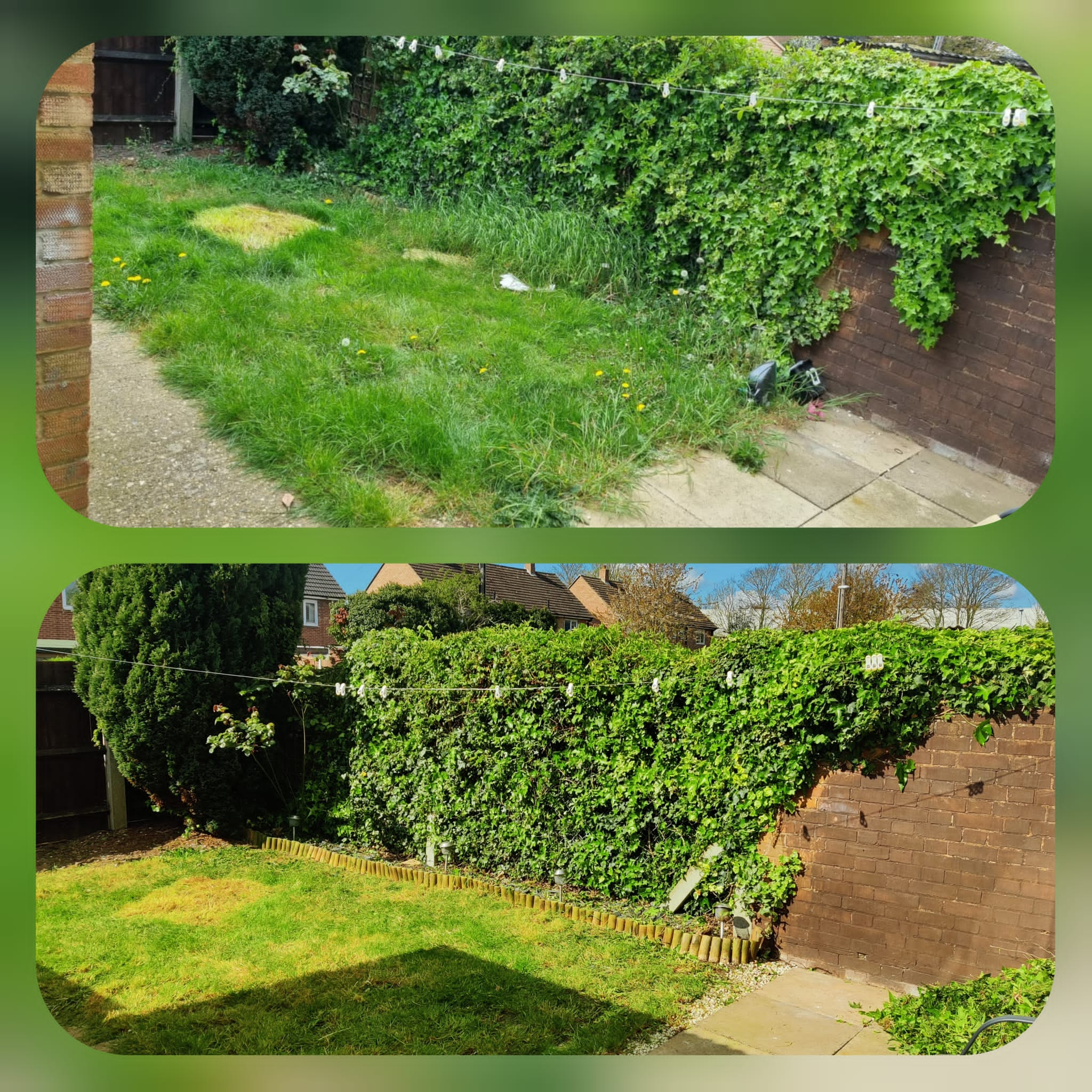 As an established team of landscaping specialists, we are fully equipped with the latest tools and equipment which alongside our expert skills allows us to achieve premium results. We take great pride in our attention to detail, which ensures each hedge trimming service is complete with precision every time, no matter how big or small the hedges may be.
At Andrew's Garden Services, we believe undergoing routine hedge trimming is the best way to keep all hedges looking their absolute best, whilst also preventing issues from overgrowth, if the trimming process is left too long. Additionally, undergoing professional hedge trimming will provide you with the option to reshape your hedges to suit your personal preference and to complement your outdoor areas, allowing you to get the most out of your hedges. This makes our hedge trimming services a no-brainer.
To arrange your hedge trimming service with our team at Andrew's Garden Services, or for any other information, give us a call today on 07841483971.
01
Tell us the details
Reach out to us using whichever contact method suits you, and tell us about your project.
02
We provide a quote
We will then go over the details and provide you with a no obligation quote to have the work carried out.
03
Receive a start date
If you're satisfied with the quote, we will contact you to arrange a date for us to complete the work.